At the start of 2020, the world is forced to live in lockdown to prevent the spread of the corona virus. Companies, that can, work from home.
One of the challenges of working from home with your team is to continue to work collaboratively while being physically separated.
Tools as Zoom or Google Hangouts are very effective for virtual meetings but it is not the answer to everything! A team, to work effectively, needs to keep a link, and this link must be fed regularly, even when away from the office.
A few years ago, Jaakko, former member of the team LiLiCAST, worked away from the office for four months! Thanks to this experience we have been able to highlight the advantages and disadvantages of working this way. In this new article, we will talk about the possible problems encountered in working from home with your team and the solutions we have brought to it.

The office environnement
When working from home with your team, it is of course important to know frequently on what everyone is working. At LiLiCAST, we do what we call standups meetings.
But when we work from home, we miss the atmosphere and the environment of the office. Lunches with colleagues, sharing advice with coworkers, discussions with other departments, etc. they are not found in standups meetings!
To remedy this shortcoming, the tool LiLiCAST can be used to continue to feel the office atmosphere while staying at home.
An example: you read a great article and in normal time you would have directly discussed it with your colleague? Make a LiLiCAST and share your opinion on this article with your colleagues in a much more dynamic way than simply sharing a URL link by email.
Asynchronous communication
Virtual meetings on Zoom or Google Hangouts are essential for the smooth running of daily work with your clients and your team. We are talking here about live communication, where information is shared at a specific time.
But there is another type of communication that it is essential to feed in times of homeworking: asynchronous communication. Some messages do not require the mobilization of the entire team at a specific time. Traditionally, these messages are shared in the form of newsletters because their reception should not be immediate.
The tool LiLiCAST is a very interesting asynchronous means of communication. It is often said that certain meetings could have been avoided by sending an email. Why not send a LiLiCAST instead?
Avoid unnecessary meetings but keep your team informed on any news or your clients on the progress of projects through a LiLiCAST animated by the sound of your voice!
The power of visual podcast
As you can see, LiLiCAST is a tool that will allow you to overcome the various difficulties that arise when working from home. The main advantage of LiLiCAST is that it is a communication tool that can be read, listened to and viewed at the same time!
You record your voice to send your message to your team. By hearing your voice, even from a distance, your team will feel concerned and depending on the tone used, your message will have a considerable effect! Indeed, the intonation of the voice makes it possible to convey emotions. And when we are touched by a message, we tend not to forget it!
After recording your voice, you add impactful text and visuals to your LiLiCAST. Your message is no longer an ordinary message and it is completely personalized. In addition, it enriches and animates the daily life of the person who receives it, he feels a little less alone at home in front of his computer.
The visual podcast created with LiLiCAST is therefore a way to keep in touch within a team in order to make the work day at home a little more like a "normal" work day, at the office.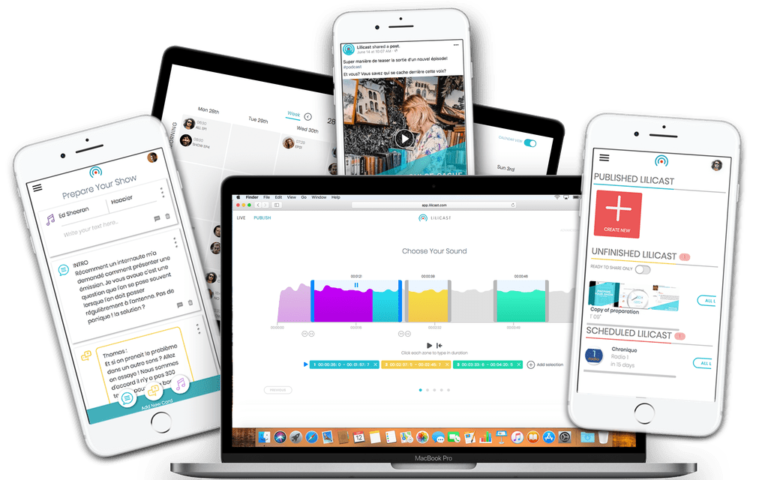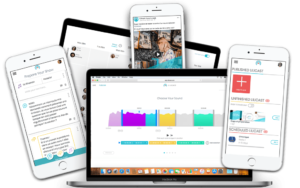 You can now try LiLiCAST for free and share your first LiLiCAST with your team!
You can also make an appointment with a member of our team who will explain our tool LiLiCAST in more details![/vc_column_text][/vc_column][/vc_row]