What is a

Podcast Manager

?
In the world of audiovisual, the technology advances and start-ups florish every year. Indeed, since radio creation, listening techniques don't stop evolving and it's the web users who lead the dance. Recently, radios are in competition by what we call podcasters. Surfing on the digital wave, they use podcast to fulfill the web users' needs to have access to informatin wherever they are. And companies have lost no time to get on this promising market. To allow podcasts to not lose their popularity, many of them got on the podcast manager market. But what is a podcast manager ?
Podcast manager, a real gold mine
To understand what a podcast manager is, it is first important to know what a podcast is. A very recent term also known as podcasting, it is a technique that allows audio and video files to be distributed over the Internet. So far, nothing innovative. However, it is in the way files are published that podcasts differ in that they are based on a technology called Really Simple Syndication, better known by the acronym RSS. This technique allows users to immediately listen to their files or download them and automatically send them back to their MP3 player for later playback. The question we can now ask ourselves is: what types of software can manage these podcasts? And this is where podcast managers come in. Also called podcatchers, they are software (applications or services) that make it possible to record and manage the podcasts to which the Internet user will subscribe.
Generally, podcasts managers are platforms such as Spotify, Soundcloud or Itunes that will allow you to download the files of your favorite podcasters as soon as they are online. The only condition for this to work is a good Internet connection. However, podcasts managers offer other features to podcast creators. Indeed, they allow podcasters to manage the editing and formatting of their file. The podcasts manager will support them and help them throughout the process of creating the final version of their podcast. Podcasters therefore benefit from many tools allowing them to make their podcasts more dynamic and attractive to the Internet user. Among other things, they will be able to delete passages, modify the podcast process, add text or images to create something visual or even develop a mini-teaser.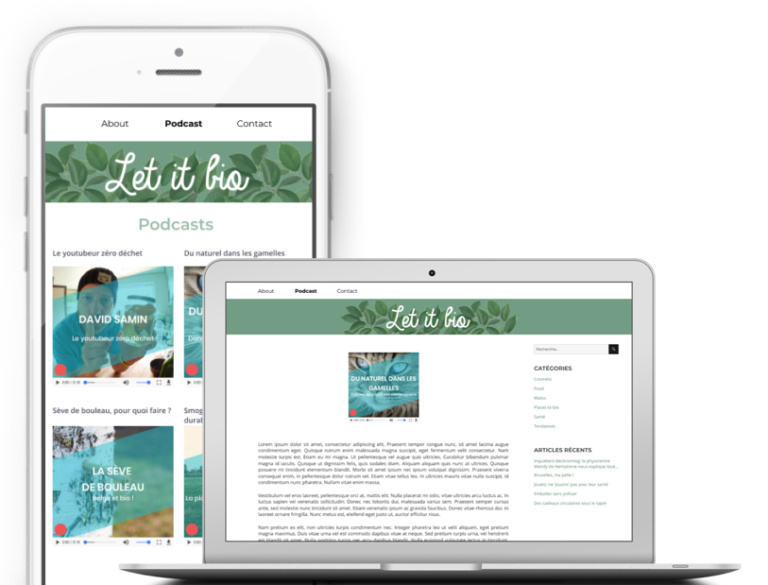 LiLiCAST, a web application for podcast management
Thus, podcasting is a major trend that is made to last. Whether professionals or amateurs, many bloggers and influencers have embarked on the adventure. Storytelling, songs, reports… Podcasts can take different forms. Even the national radio stations have been tempted and guess which podcast manager they have chosen? LiLiCAST! Indeed, we based our application on a major innovation in the field of podcasts manager: social networks. Whether Instagram, Twitter or Facebook, social networks have taken a major place in the digital world and podcasts are no exception to the trend. Indeed, these networks are now the best tool to increase its audience and attract new Internet users. However, many podcasts managers do not take this feature into account. This is where we decided to stand out. Our web application has been designed to satisfy everyone, from podcasters and communication teams to radio hosts. The idea is simple: to highlight your audio content by visually transforming it so that it can be adapted to social networks. You can then add texts, images, GIFs and even emojis to make your podcast even more entertaining. For radio hosts, our tool is all the more useful because it offers you all the features you need to manage your programs whenever you want. Promoting on the Internet has never been so fast and easy! Ready to try the adventure with LiLiCAST? Don't hesitate any longer and register!
Promoting on the Internet has never been so fast and easy!
Ready to join the LiLiCAST adventure? Don't hesitate any longer and register!