A NEW WAY TO PODCAST YOUR VOICE

Looking for a way to make your voice into something visual?
You think you've got the message and the voice that people want to hear.
How could you make something you can listen to into something you can also watch?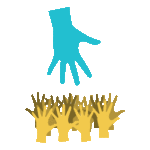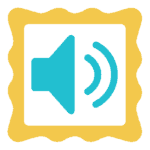 We've got the app that helps you to podcast your voice!
LiLiCAST directs you through the whole process of creating animated podcasts, step by step.
You will be able to improve the impact of your podcasts with the various tools that LiLiCAST offers, and make sure that your content is perfectly polished when it is ready to be shared to your audience.
Even if you have never made a podcast before, you will be able to create a professional one with LiLiCAST.
Easy and fast
audio editing

To podcast your voice, you can either upload an audio from your device, or record at the spot itself. Even before recording, you can organize your script with the text preparation tool. This way, you have your material ready and in order in one place, and it is easy to start recording your podcast.
Once you have your audio on the app, you can start editing it. It is possible to decide when to start and when to stop the sound, and you can also remove parts. If you were stuttering or struggling and want to get rid of a moment in your audio, it is only a click away.
You can even add background music by picking a track from the app's selection, or upload music from your own device. This allows you to make your podcast sound exactly how you want it to sound.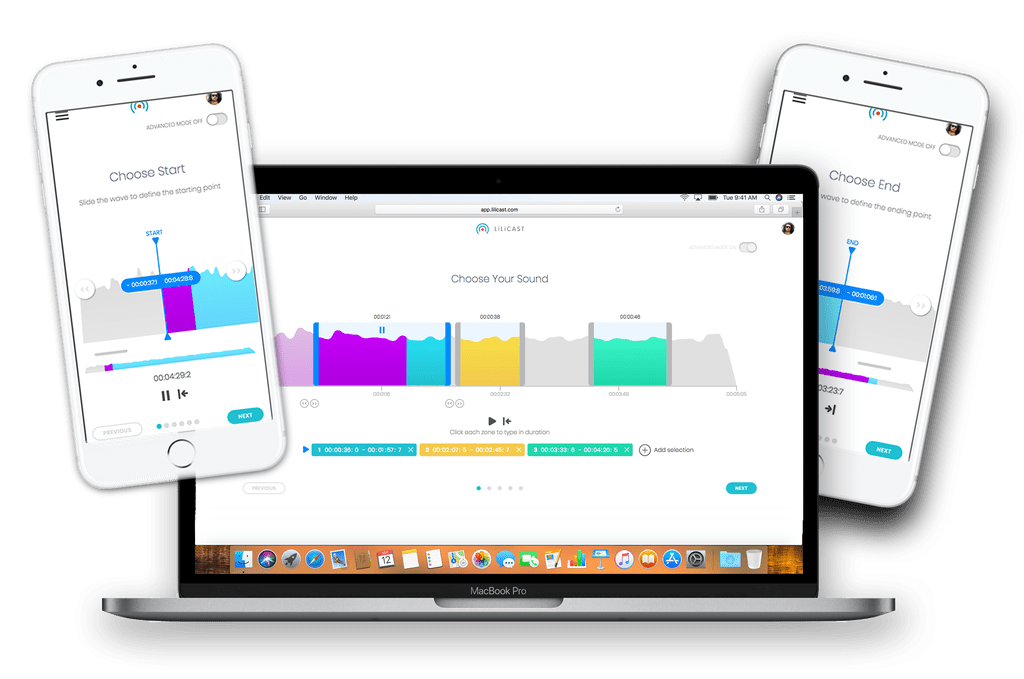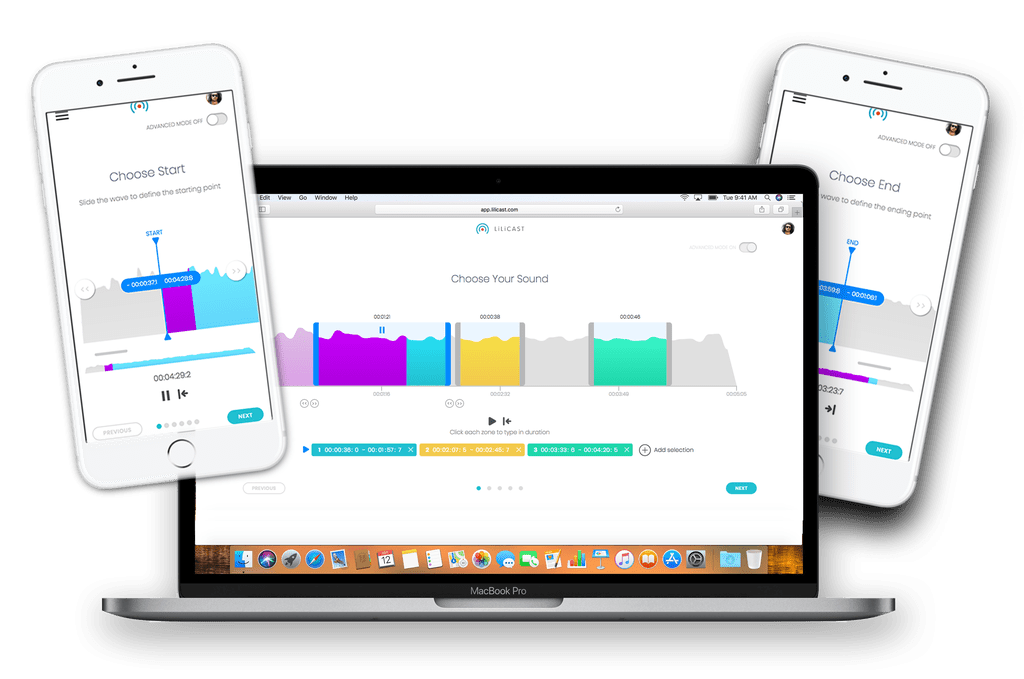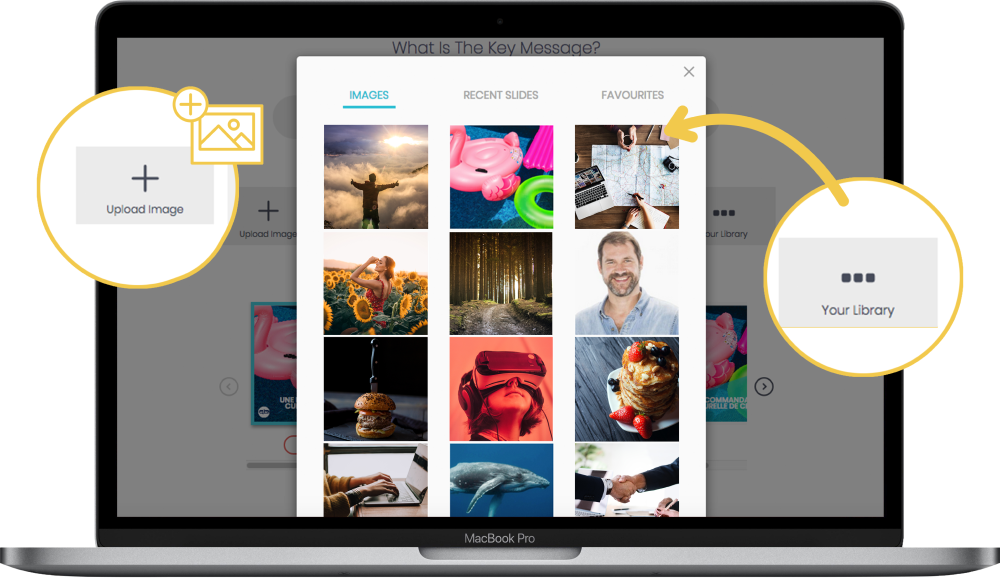 Once you have your audio edited, you have a podcast ready. But if you want to differentiate yourself from all the other podcasters, you need to go further.
To create an animated podcast, LiLiCAST offers you an easy picture add-on. You can add visuals to your podcast to illustrate your sound – add pictures, GIFs and profiles, catchphrases and key messages. You will be able to choose a template, and LiLiCAST also offers you a big selection of visuals to choose from through Unsplash, Giphy, and Pixabay. You can upload anything from your own device, as well.
Choose anything that visualizes your podcast to be exactly the way you want it.

One broadcast but many animated podcasts

In the end, you can even divide your animated podcast into multiple parts. You might have a full podcast of an hour, but maybe you wish to split it into smaller pieces.
With LiLiCAST, making multiple capsules from one recording is possible. You will be able to divide your podcast into separate LiLiCASTs with specific topics, that all cover different parts of your full podcast.
With these you could create a series of podcasts that you publish frequently, for example. These shorter LiLiCASTs could also be used as teasers for your show.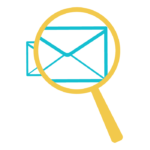 Catch your audience's eye!

You will be able to make your animated podcast inspirational and effective with the correct visuals added to your audio.
Remember to focus on your key message to make sure to fully and clearly engage with your audience.
Animated podcasts will make your page on any social network attractive, and captivate your audience's attention.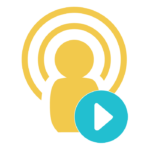 Anything you could wish from an app to create podcasts is possible with LiLiCAST.
With this format, you can create animated podcasts that sound and look like you.
And even better, delivering your content to your audience is very easy.
You will be able to adapt your animated podcasts to be shared on any of your social networks so your audience can access it wherever they are.